Craftswomanship
Skillful use of natural & recycled materials
I'm a skilled craftswoman. Before becoming a professional landscaper, I designed and built hammered dulcimers and Aeolian harps.
I like to integrate the house architecture with the landscape, often mirroring the patterns and materials used with the house. Drawing from my comprehensive background in construction, I am able to install and integrate architectural features into the landscape design.

Woodwork – arbors, gates, fences, planting boxes, decks, steps, raised beds
Gates and arbors are an enchanting way to define your entrance into the garden. Fences not only set boundaries and give you privacy, they can be another element that interacts and enhances your garden design and moderates wind flow.
This gate is made of cedar and surrounded by redwood arbor, posts and fence. All the joints are tongue and groove with lap joints in the corners. The cedar of the gate was hand selected so that it would stand out and also be connected to the fence. See the 'red' wood that encloses the gate – that is cedar!
Raised beds or planting boxes are an easy way to bring edibles into your garden – whether it is on your deck or patio, or part of your landscape.

Stonework — stone walls for hillsides, creek beds, swales, raised beds; patios; pathways; stairs
Stone is very versatile and brings an architectural dimension and beauty to your garden landscape. It is highly useful in the Bay Area where houses are tucked into the hillside, and often at the bottom, for keeping water on your property through terracing and making planting beds accessible.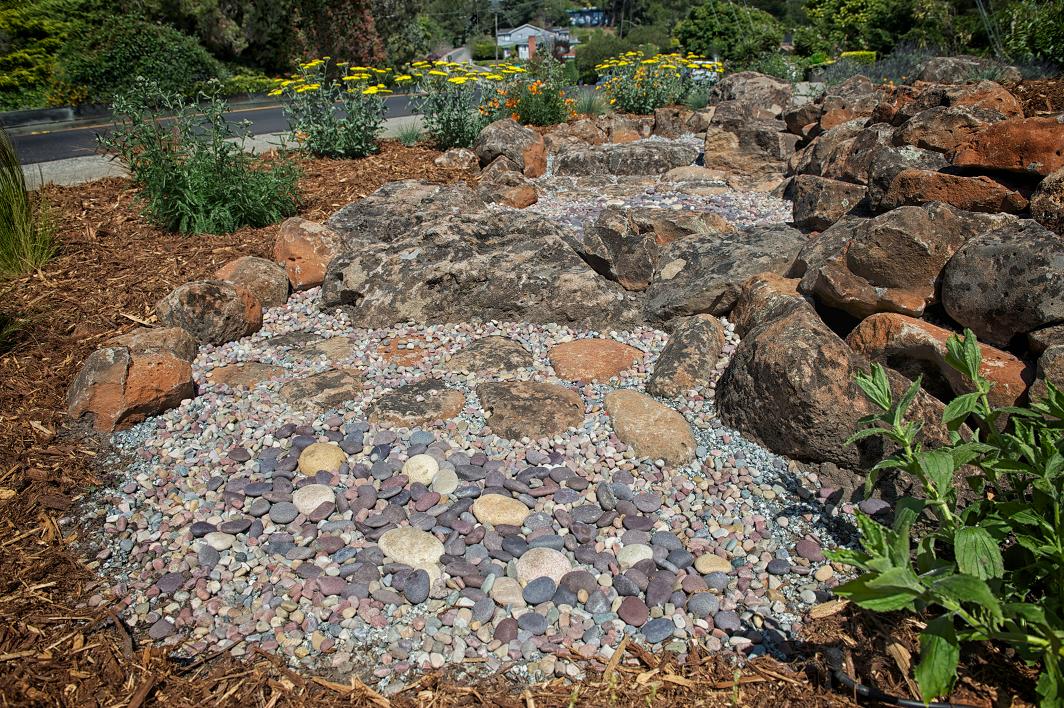 Boulders
Boulders provide drama and points of interest to your garden landscape.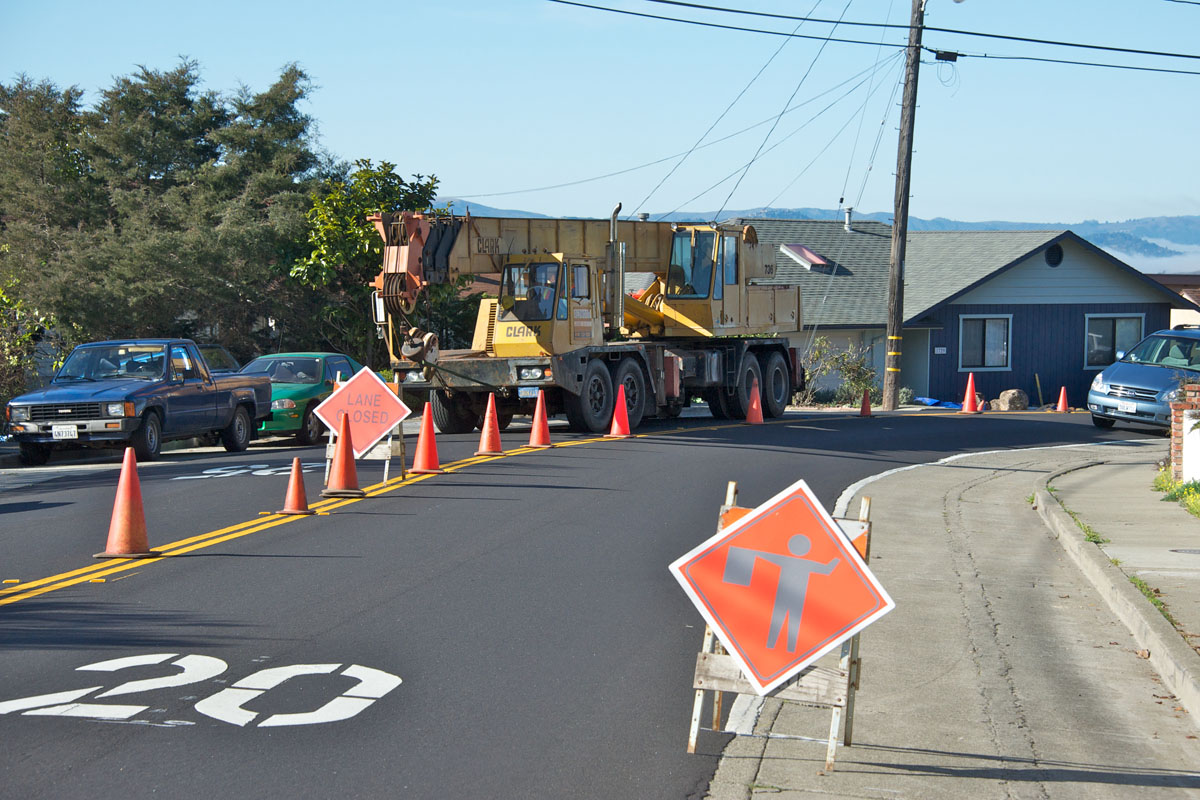 Solar & Low Voltage Lighting
Low voltage lighting can open up the garden for entertainment, viewing or easy passage to the house at night. While the initial cost for quality lighting may be high the ensuing energy costs are low.